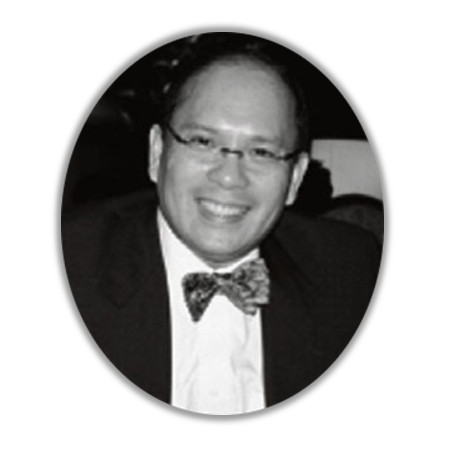 International Hotelier 'par excelance' Merril Yu will be named the 'Mabuhay Gold - Hotelier of the Year Awardee' by the Association of Human Resurces Managers in the Hospitality Industry (AHRM) tonight in the 18th Mabuhay Awards at the Grand Ballroom of the Marriott Hotel Manila.
Merril worked with the world's leading hotel brands such as the Four Seasons Hotels & Resorts, The Peninsula Group and MGM Mirage. He was Vice President for Hotels, Executive Director, General Manager and Resident Manager in San Francisco, Auckland, Jakarta, Hong Kong, Shanghai, Kota Kinabalu, Las Vegas, Xiamen and Manila. He developed, opened and managed China's biggest hotel, Xianglu GRAND Xiamen with 1,525 guestrooms from 2004 to 2007. Back in the Philippines in 2007, Merril led the SM Groups entry into hotels, convention centers and gaming as Senior Vice President, SM Investment Corporation's Hotel Investment Group; in 2008 followed as President for SM Hotels and in 2009, Executive Vice President of SM Hotels & Entertainment as it joined its siblings to become the 5th core business of the country's largest conglomerate joining SM Malls, SM Land, SM Retail and Banking.
Among Merril's other advocacies, he is a member of Mckinsey Quarterly's Executive Panel, advisor to Bloomberg Businessweek Market Advisory Board, popular keynote speaker for companies such as Globe Telecom and Business World and WOW Customer Excellence facilitator for Francis Kong's Inspire Leadership Consultancy. Merril is a favorite judge of the Mabuhay Awards. Merril is a graduate of Choate, Duke University and AIM's Executive Program in Advanced Marketing Management. He is CEO of Y&S
1874, a hospitality consulting firm operating in the Philippines.
The AHRM officers and members are very happy to award the 18th Mabuhay Gold - Hotelier of the Year Award to this Filipino hotelier who has inspired and continues to inspire aspiring hoteliers and has made our country very proud.